Aperture
The Wicker Works
Aperture is a celebration of clean geometric lines and deliberate proportions. The collection's hallmark is its clever inclusion of square cutouts along the frames, allowing for further glimpses of your fabric and creating an extra dimension for the play of light and shadow.
Crafted with a commitment to quality, the Aperture Collection features powder-coated aluminum frames covered in woven resin peel for a refined and tactile finish. The carved teak legs add natural warmth and character to the crisp shapes, grounding the collection with an inviting charm.
From outdoor environments to indoor spaces, the collection makes a statement that resonates with admirers of minimalist design in any setting. With its geometric ingenuity, quality craftsmanship, and distinctive character, the Aperture Collection will open your world to the art of simple yet refined living.
Suggested Options
All-Weather Semi-Flat Resin: Natural 6mm (RP25)
Wood: Unfinished Teak (T7)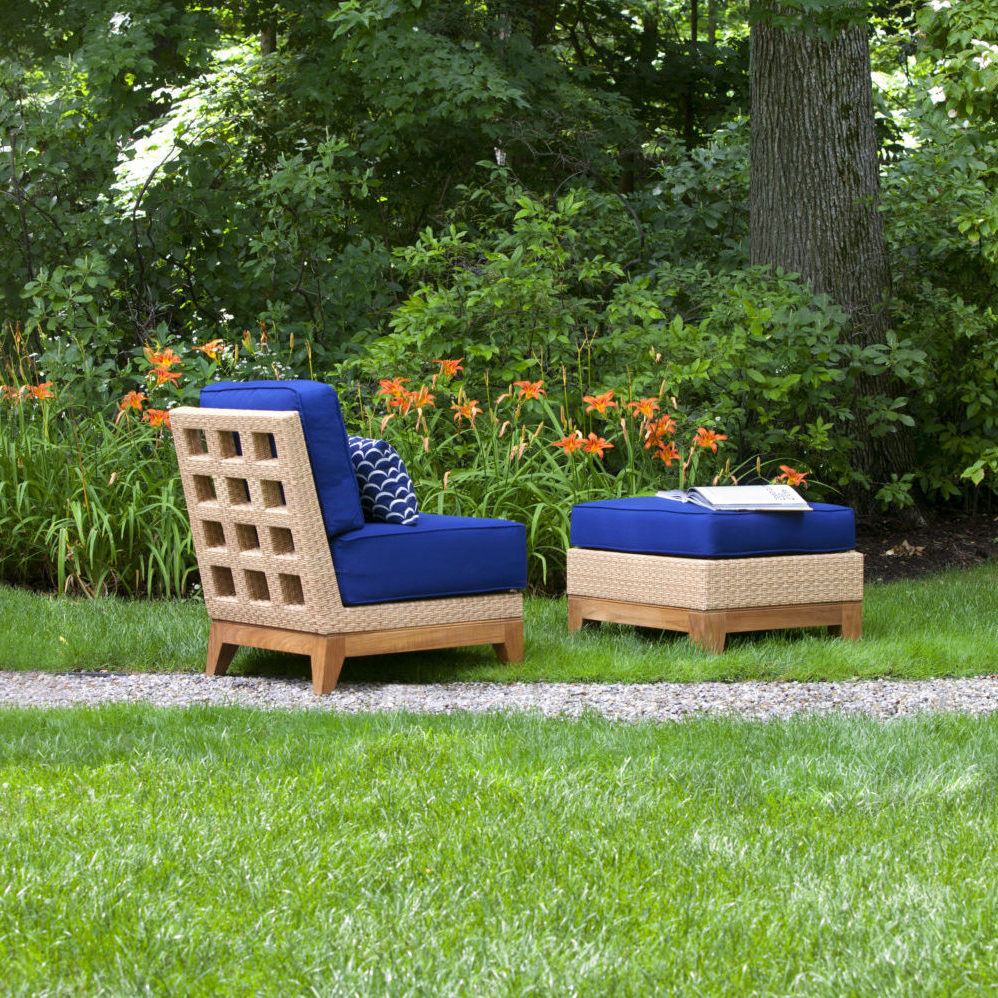 Aperture Collection (3)