1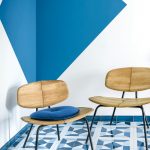 Ethimo / Agave
Lounge armchair
(SKU AGPLB48T1)
Designed by: Mattia Albicini.
A collection of tables and chairs whose lines draw inspiration from the sinuous forms of the leaves of the eponymous plant. The solid teakis 'transformed' to form furnishings that recreate the soft movements, thin profiles and silky surface of agave.
Product Description

Frame available in Metal Sepia Black with Natural Teak.
Seat Cushion options are available in Black Stone, Velvet Blue, Velvet Artic Grey, Geometric Terra and Geometric Marine.
Rain Cover is available.

Specs

Downloads

Shippings & Returns

Non-Upholstery Items deliver in 1-2 Weeks.
Items requiring upholstery deliver in 3-4 Weeks.
Add item to My Portfolio
Remove
Read more
Thank you
Your request has been successfully submitted. Our specialist will be in touch with you within next business day.