1
Products
Lounge Dining Table 70 x 70 x 61 cm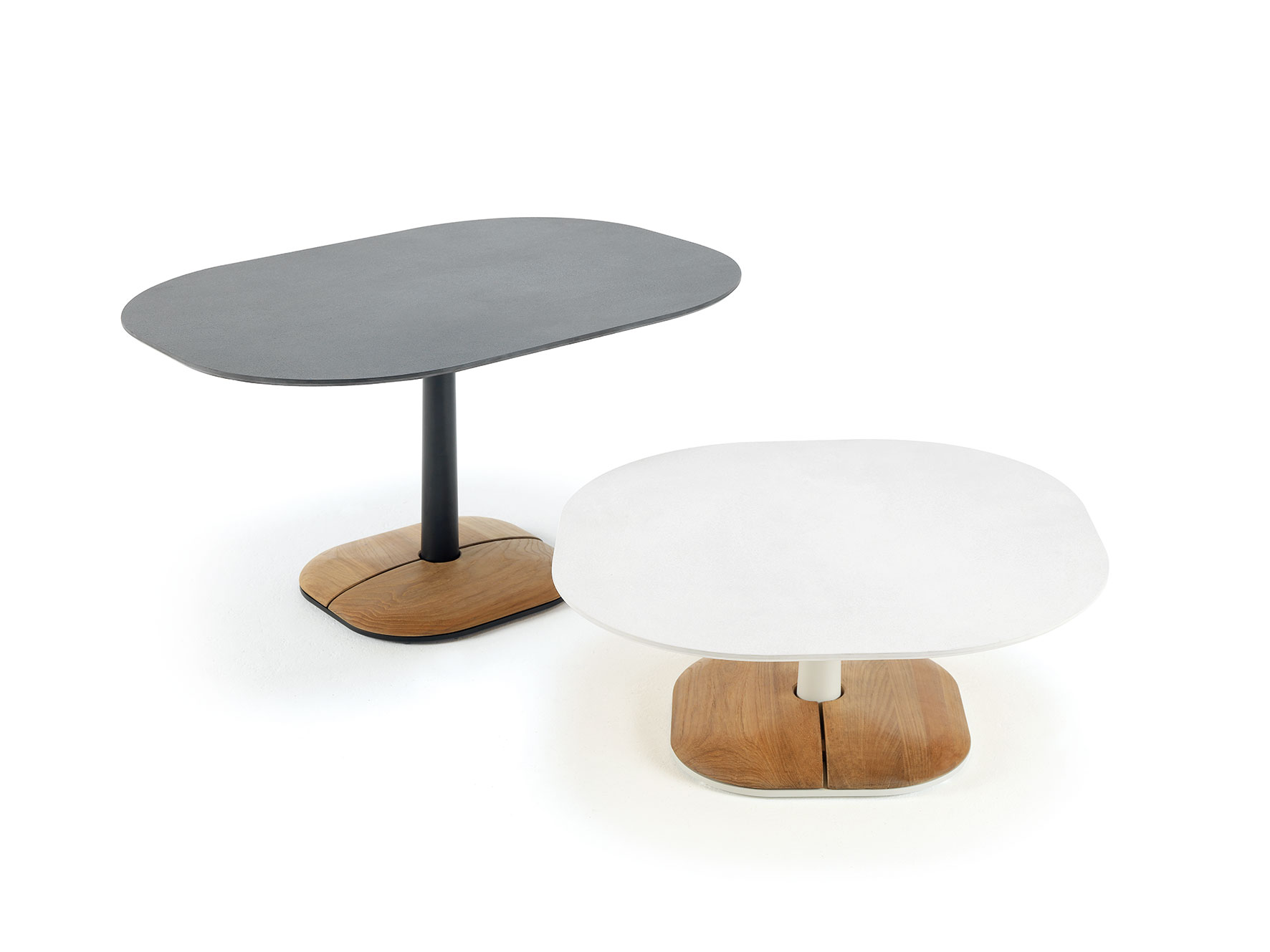 Ethimo
,
/
Enjoy collection
Enjoy
Lounge Dining Table 70 x 70 x 61 cm
SKU EJTQH3B
Designed by Ethimo Studio.
Essential lines, a contemporary mood and a transforming soul define the new line of Ethimo outdoor tables. The Enjoy collection is designed to be combined with any lounge or dining chair, suitable for any specific need for private or contract use.
The metal conical structure, which supports the top, rests on a base that can be declined in natural or pickled teak. In this way, Enjoy can change its 'outfit' to integrate itself in every outdoor context, according to different needs and styles.
Product Info

Frame is available in Aluminum Warmwhite, Warmgrey, Sepia Black and Coffee Brown.
Top is available in Ceramic Stone White, Stone Black Vulcano and Stone Grey.
Optional: Base cover in Natural Teak and Pickled Teak.

Product Specs

Downloads

Shippings & Returns

Non-Upholstery Items deliver in 1-2 Weeks.
Items requiring upholstery deliver in 3-4 Weeks.
Add item to My Portfolio
Remove
Read more
Thank you
Your request has been successfully submitted. Our specialist will be in touch with you within next business day.