(1)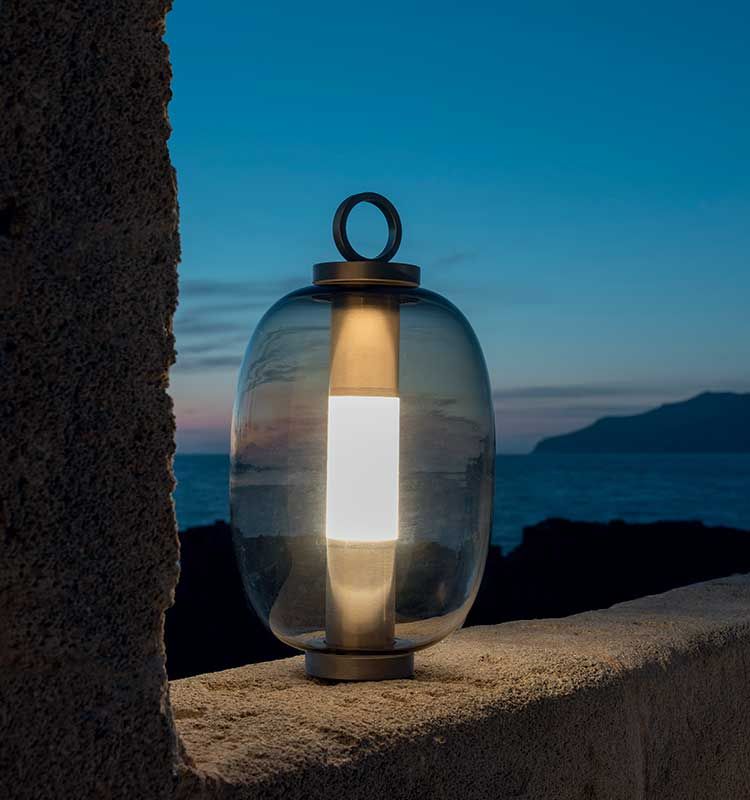 Ethimo
,
/
Lucerna collection
Lucerna
Rechargeable Lantern
Lucerna comes in both a portable, rechargeable version with built-in batteries pull-out cable and with a fixed power cable. The led lamp with  alluminium illumination body and brown glass. Support bracket to hang the lamp on the wall.
Product Info

Available in Aluminum or Brass and Blown Glass.
Recharging cycles 8h
Max endurance with batteries: 8h
IP44 LED 6W
3000° K – 450 lumen
N. batteries: 4 x 1,5V / 2600 mA

Product Specs

Downloads

Shippings & Returns

Non-Upholstery Items deliver in 1-2 Weeks.
Items requiring upholstery deliver in 3-4 Weeks.