1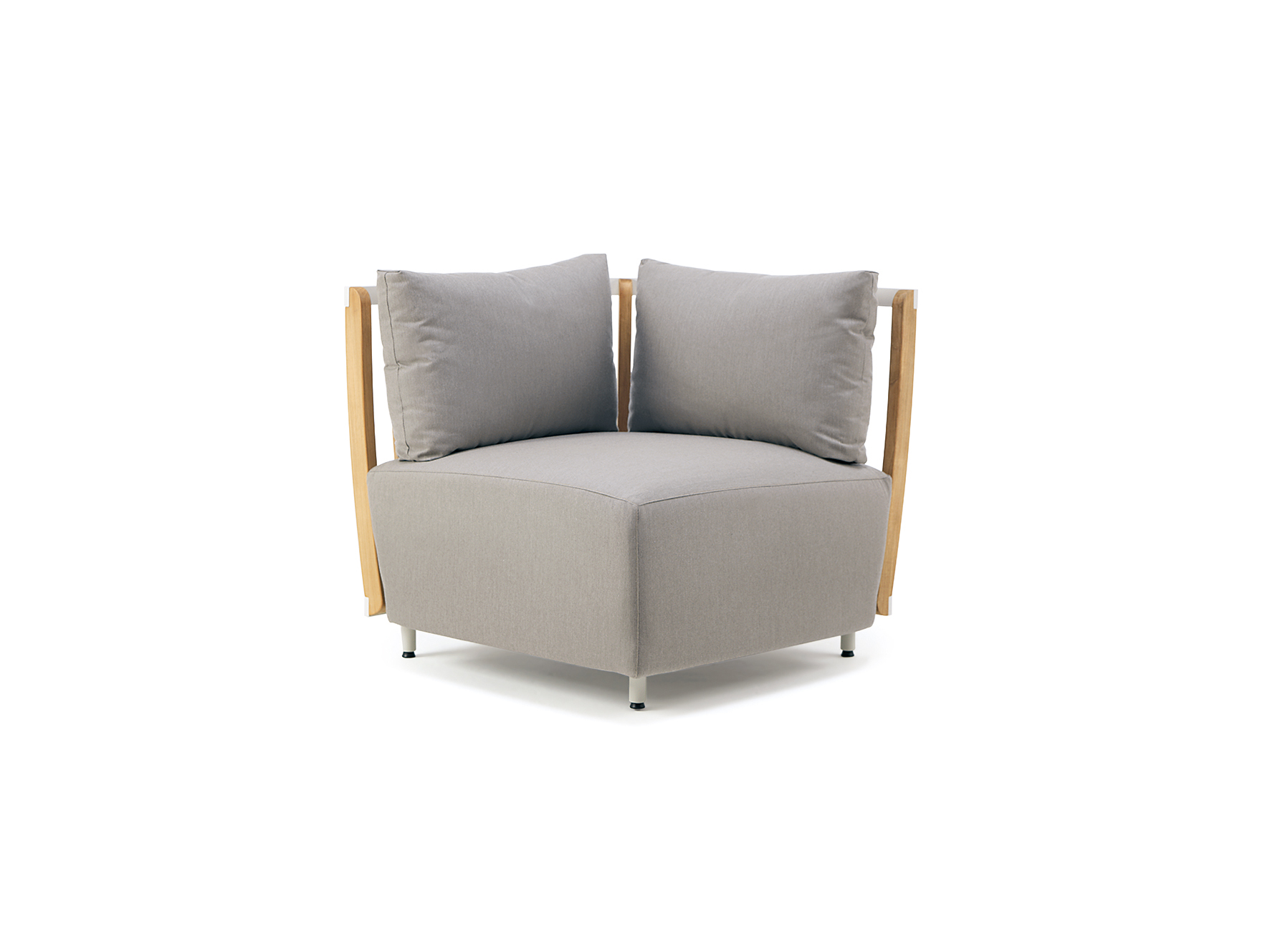 Ethimo / Swing
Corner Module
(SKU SWDMAUD)
Designed by Patrick Norguet.
The collaboration between Ethimo and Patrick Norguet has given rise to Swing, a collection of lounge furniture with a dual structure: one an external metal layer, the other an internal layer made with slats of teak, the combination of which creates a balanced alternation of lines and materials. The collection, now an icon of outdoor living, is made up various pieces of lounge and dining furniture that make it possible to create an infinite combination of arrangements for open air living.
Product Description

Frame is available in Natural Teak and Pickled Teak.
Metal Frame is available in Aluminum Sepia Black and Warmwhite.

Seat Cushion options are available in Nature Grey.
Rain Cover is available.

Specs

Downloads

Shippings & Returns

Non-Upholstery Items deliver in 1-2 Weeks.
Items requiring upholstery deliver in 3-4 Weeks.
Add item to My Portfolio
Remove
Read more
Thank you
Your request has been successfully submitted. Our specialist will be in touch with you within next business day.