(1)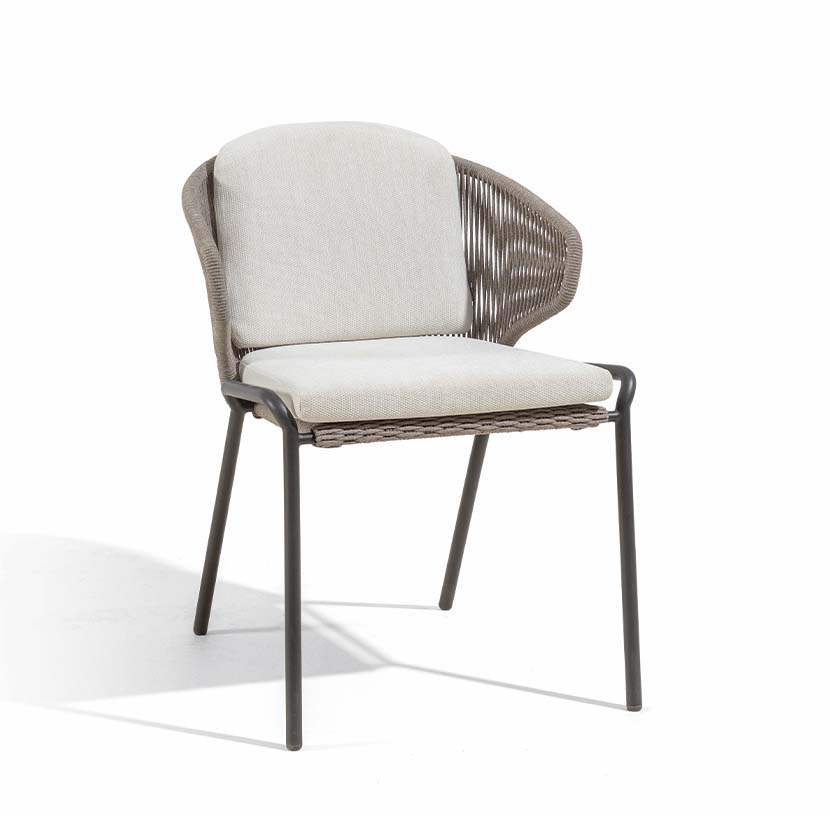 Manutti
,
/
Radoc collection
Radoc
Dining Armchair
SKU CH40
Stock in Lava Frame and Bronze Rope
$0.00
Designed byStephane De Winter.
The unique, airy design of the Radius chair, footstool, lounge chair and sofa collection is perfect for exquisite moments of warmth and closeness. The wrap-around back and armrests, made entirely out of rope, blend seamlessly and give each piece a Neo modern yet timeless look and feel.
Product Info

Frame available in Powder Coated Aluminum Lava/Bronze Rope, Lava/Silver Rope, Flint/Pepper Rope.
Stock in Lava Frame and Bronze Rope

Seat Cushion options are available in all Manutti Fabrics offering.
Protective Cover is available.

Product Specs

Downloads

Shippings & Returns

Non-Upholstery Items deliver in 1-2 Weeks.
Items requiring upholstery deliver in 3-4 Weeks.
Add item to My Portfolio
Remove
$

0.00
Add to cart