(1)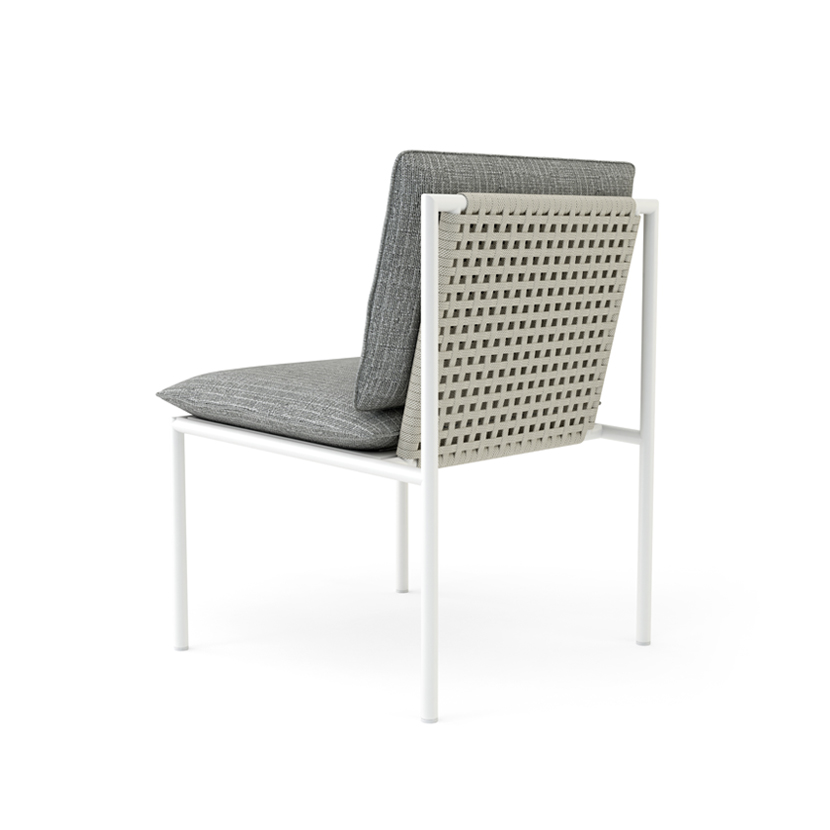 Walters Outdoor
,
/
Summer collection
Summer
Armless Dining Chair
SKU 2302
Product Info

Frame available in Walters Exterior Standard Aluminum and Rope Weave offering.
Cushion set option is available in all Sunbrella fabrics or COM.
Furniture Cover is available.

Product Specs

Downloads

Shippings & Returns

Non-Upholstery Items deliver in 1-2 Weeks.
Items requiring upholstery deliver in 3-4 Weeks.
About Collection
Like a sail stretched in the wind, the Summer collection's silhouette is an expression of structure and purpose. Well suited for the modern home space, simple lines allow the summer breeze to flow through.