1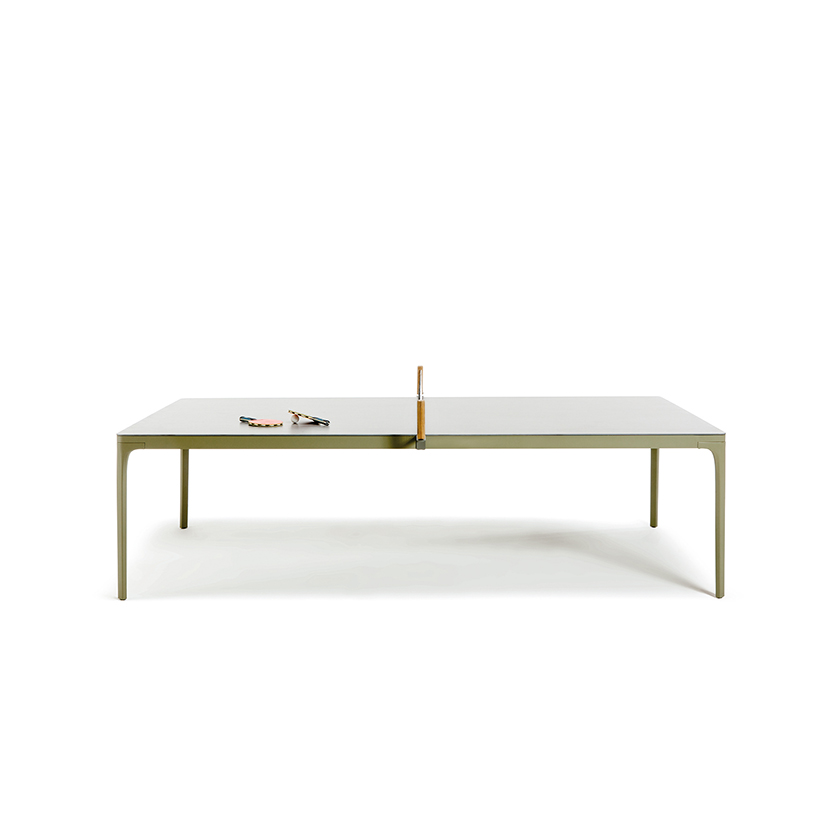 Ethimo / Play
Ping Pong Table 274×152
(SKU PLTPRM3D38LP)
Play is a family of square and rectangular tables with essential design, contemporary character and harmonious geometry. A new variant that emphasizes the versatility of the Play collection, creating moments of playful conviviality.
Product Description

Frame available in Aluminum Olive Green.

Top options are available in Piombo Silk.
Optional: Pingpong Kit (2 teak brackers, 1 net, 2 rackets and 2 balls)
Rain Cover is available.

Specs

Downloads

Shippings & Returns

Non-Upholstery Items deliver in 1-2 Weeks.
Items requiring upholstery deliver in 3-4 Weeks.