Wainscott by Jeffrey Bernett
Walters Outdoor
Wainscott collection features handwoven, all-weather rope in powerful vertical lines. Designed with natural spaces in mind, its rhythmic repetition mimics the surrounding landscape and seamlessly integrates into indoor and outdoor settings. The collection includes seating options for lounging and dining, with a versatile and sophisticated design
Suggested Options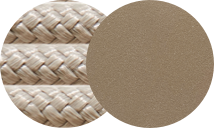 Rope Round: Hazelwood (RX70)
Metal: Shimmer Sand (M25)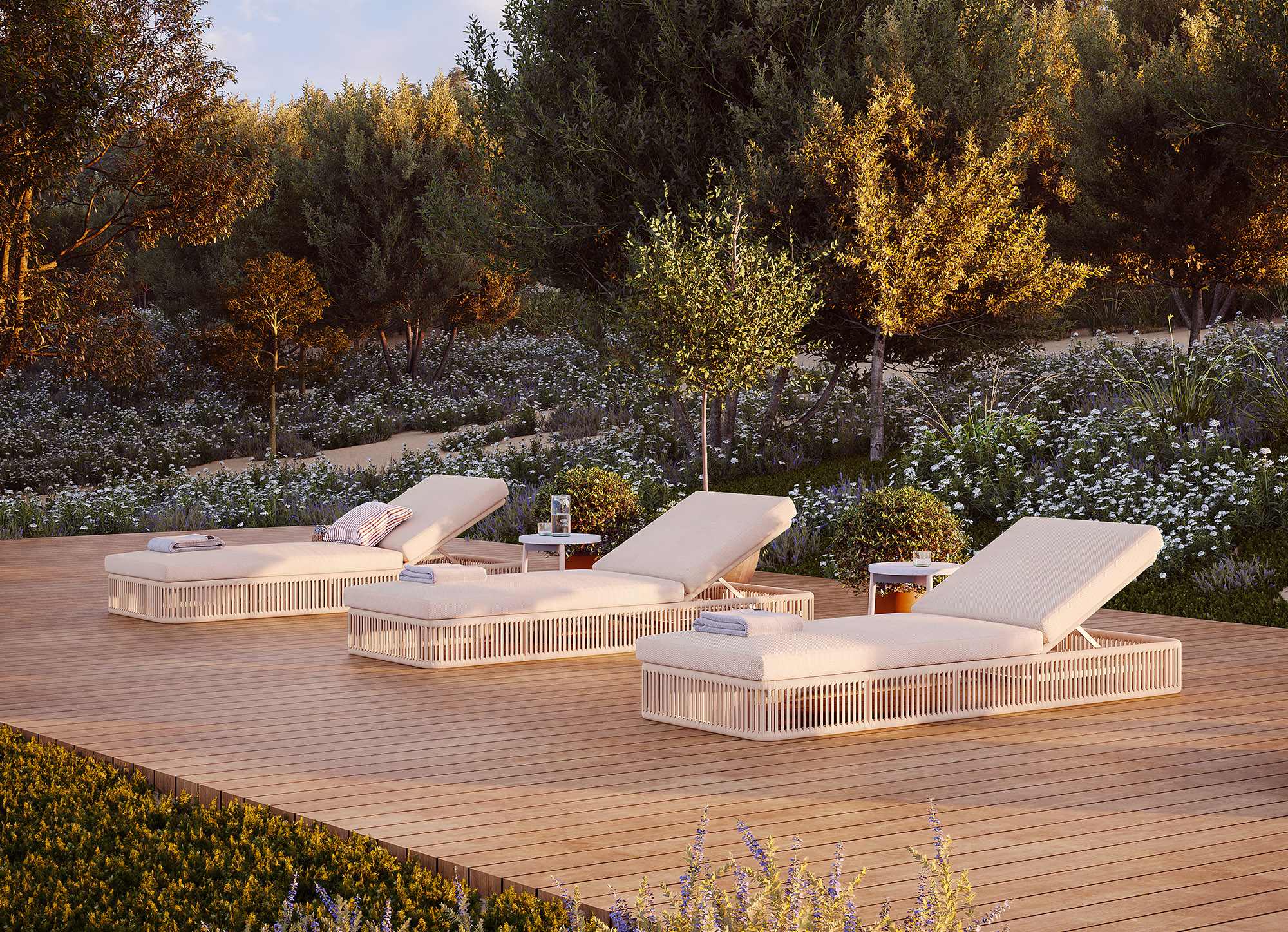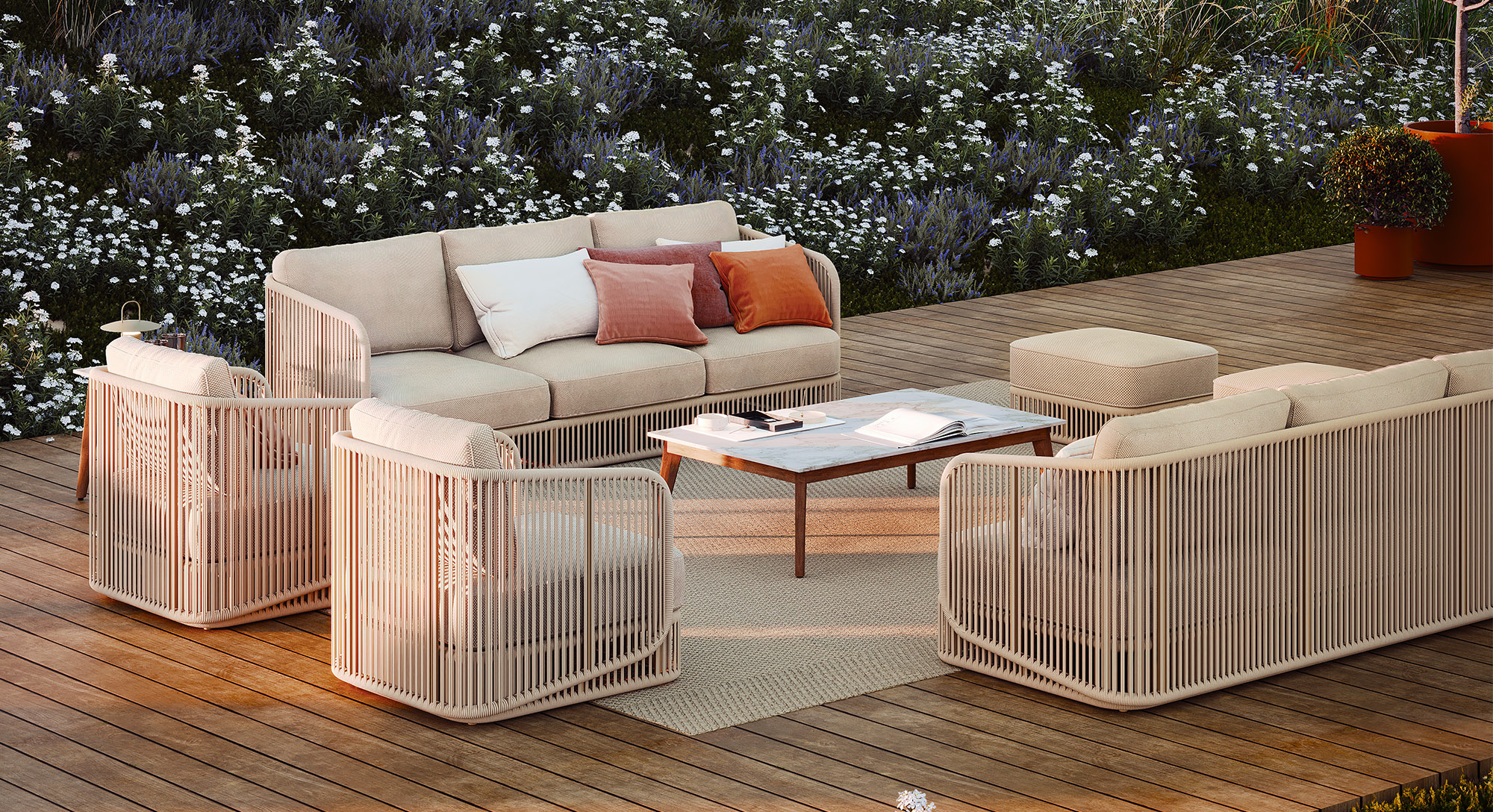 Wainscott Collection (9)
Look between the lines– The new Wainscott Outdoor Collection from Walters commands attention by layering handwoven, all-weather rope in powerful vertical lines.
Designed with natural spaces in mind, the rhythmic repetition of rope melts into outdoor settings, as the vertical pattern emulates the lines of trees, grasses, and things that grow. As the sun sets, the play of light and shadow across the woven frames coalesce with the landscape, mirroring the very environment they occupy.
The Wainscott Collection includes seating essentials for lounging and dining, which can pair effortlessly with a variety of table and casegood styles thanks to its uncomplicated geometry and refined aesthetic appeal.